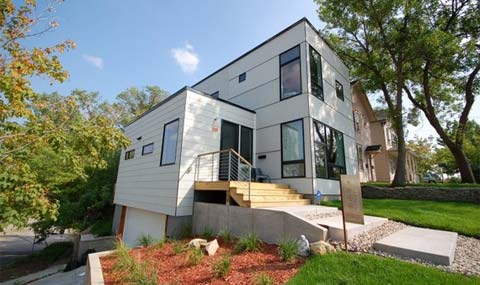 Prefab homes by Hive Modular are practical, functional, well-designed homes. The prefab B-Line is named for it's "Bar" shape; keeping a simple and elegant form to provide maximum value and interest while controlling cost and size. The B-Line homes provide gracious living for those who believe less can be more
The Hive prefab homes are available in a small, medium and large version of the basic model, any of which can be ordered with a flat or pitched roof, with clean modern or traditional siding and windows and with or without an attached garage.
The B-line small is ideal for use as a cabin or second home. The medium version is a great choice for urban infill lots or where a smaller full-featured home is desirable. The large version of these prefabricated houses is a wonderful home for a medium sized family or empty-nesters who need a guest room.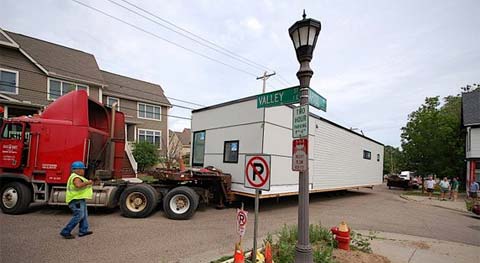 Hive Modular sells several models of contemporary modular homes with an emphasis on excellent architectural design.