" Zaha Hadid Architects has revealed designs for an extension to the Middle East Centre at St Anthony's College, Oxford.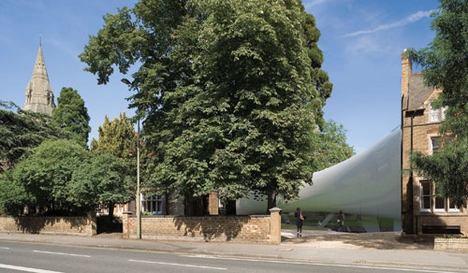 The centre occupies two historic buildings in a Victorian suburb, and Hadid's scheme aims to link the pair.
Set over three storeys, the Softbridge Building, which is at a pre-planning stage, is clad in composite glass, which can take a variety of finishes, and will be fabricated off site.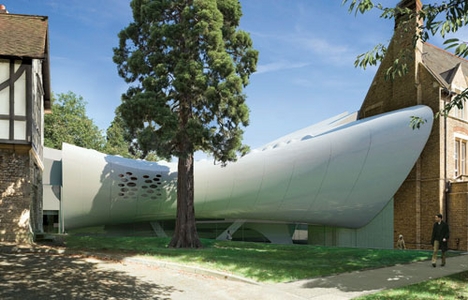 A model of the scheme, which was exhibited before Christmas, met with concern from the Oxfordshire Architectural & Historical Society and the Oxford Civic Society. They questioned whether the design was appropriate for the context.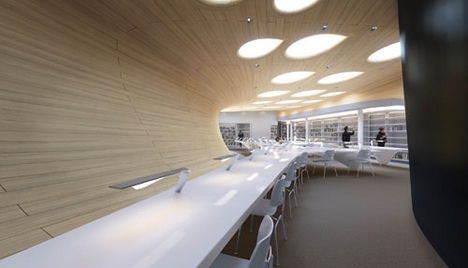 The scheme features reception and exhibition areas on the ground floor, accessed via a semi-sunken forecourt. The main reading room will be on the first floor, along with the storage area for the library, while the library itself will be on the second floor.
A basement area will boast further storage space and a state-of-the-art lecture hall.
The design also features a series of skylights to increase natural daylight in the library, while the south-facing facade of the archive reading room has fritted glass windows which control solar gain."